Posted on 2008-12-28 by adminNo comments
Atlantica Online is a 3D massively multiplayer online role-playing game (MMORPG). Its English version, available to the USA and Europe, is being developed by NDOORS Corporation (US subsidiary NDOORS Interactive). It went into closed beta, with keys available for FilePlanet subscribers, on July 15, 2008. The first phase of the open beta ended on July 28, 2008; the start of the second phase began on August 7, 2008. On October 30, 2008 at 11a.m. PDT, Atlantica Online ended its beta period and began its official run at 6p.m. PDT on October 30, 2008. The Chinese company The9 has obtained exclusive rights for distributing and operating Atlantica Online in China. The game is set in an alternate history Earth, with the game map consisting of large parts of the northern hemisphere. The setting is fantasy-themed with elements of steampunk.
Game Trailer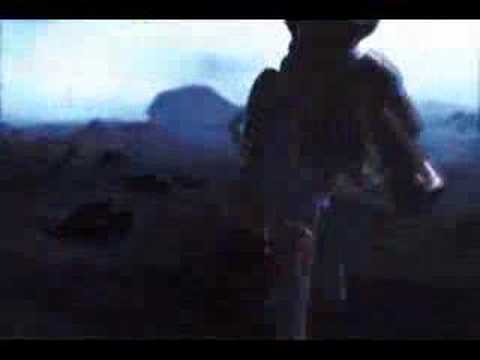 GamePlay
The game features a persistent world populated by player-generated characters and NPCs. At character creation, a player selects one of seven basic classes and can then customize the character's appearance. There are no races to choose from; only humans are available. The character's class decides what armor that character can wear and what weapons and skills that character can use in battle. Players do not fight with the starting character alone; as each character levels up, it can acquire player-controlled mercenaries. During the mandatory tutorial section at the beginning of the game, a player chooses his/her first two mercenaries; as the character gains levels, it can control more mercenaries, up to the maximum of eight, which makes for a party of maximum size nine. All characters can, in addition to their battle skills, pursue a number of different crafting abilities. The game design puts strong emphasis on the concept of guilds. Guilds can control the various towns on the game map. Strong guilds can found nations and wage war on one another. Battle in Atlantica Online is rather unusual for the genre as it is turn-based. Representations of hostile parties wander around the landscape; if a player touches such a representation, his/her party and the enemy party are transferred to a separate battlefield similar in fashion to battles in the Final Fantasy series and remain there until the battle is resolved.  Classes  Player character A player can choose from one of the seven basic weapons for his/her own character: Sword The Swordsman has the best survivability of all classes, which makes him the natural tank class. His attack is rather strong, but it can only affect a single non-flying target in the front row, so he should not be solely relied upon for offense. The Swordsman's basic magic skill, Flame Sword, attacks one enemy for a greater amount of damage. Spear The Spearman can attack a single non-flying foe in the front row. If there is another foe in the same column directly behind the target, that foe also receives damage, although half of the original target. The Spearman's basic magic skill, Lightning Spear, attacks two foes in a line for greater damage and slows them. At higher upgrade level, Lightning Spear hits up to 3 targets in the column. Aside from the damage from Lightning Spear, it's greatest strength is that it actually removes action points from the receiving targets. Axe The slow-moving Viking can attack a single target in the front row. If that target has one or two neighbors in the same row, then those also take some damage. This character has many hit points but low defense, especially versus magic - but this weakness is made up via high magic defense gear that is only usable by the main character. This is one of the primary reasons why the Axe is by far the most popular choice of main character. Because they are so much better than their mercenary counterpart. The Viking's basic magic skill, Freezing Axe, can freeze an entire row of enemies for two turns. Bow Despite bonuses to evasion, this character's low health make it unsuitable for the front line. It is a potent counter for enemy spell casters though, as the powerful single-target attack can reach every foe, regardless of its position in the enemy ranks. The Archer's basic magic skill, Silence, prevents the enemy from using magic. Gun The Gunner wields a gun and carries rather low protection. This character can damage an entire column of foes, with foes in the front absorbing taking most of the damage and half damage to the two behind. The Gunner's basic magic skill, Wild Shot, shoots especially powerful bullets at a column of enemies and deals greater damage. Cannon The Artilleryman is armed with a hand-held cannon. Its standard attack damages a cross-shaped area, dealing a low amount of damage. The Artilleryman's basic magic skill, Deep Insight, inflicts damage over an area and enables him to see his foe's remaining hit points. One important thing to notice is that even through the Artilleryman is a ranged unit, they cannot damage flying enemies. Staff The Shaman has both healing and damaging skills to support the party. Due to low health and defense, this character is best placed away from the front line. The Shaman's basic magic spell, Blessing of Life, heals her fellow mercenaries. The skill that makes the Staff shine is the main-character-only skill: Evanescent Scud. It does a very large amount of damage to everyone on opposing team and has a low cooldown period.  Mercenaries Mercenary classes include the following: Sword: Swordsman, Exorcist, Lady Knight, Sailor Staff: Shaman, Monk, Oracle, Witch, Princess Axe: Viking, Beast Trainer Spear: Spearman, Spartan Gun: Gunner, Inventor, Janissary Bow: Archer, Prophet Cannon: Artilleryman, Cannoneer As with player characters, the weapon determines the basic attack. Additionally, the sub-classes differ in the distribution of attributes and available magic skills.  Tactical battle The game's battle system is unusual for its genre in that it uses a turn-based system. When a player character and an enemy character come into contact with each other on the game map, both parties are transported into a miniature instance where the battle takes place. For outside players, the involved parties appear as stationary, with a symbol floating over the combatants' heads to indicate combat. In this state, both parties, computer-controlled foes as well as human players, can receive assistance from up to two additional allied parties that can enter the battle at any time. This can lead to large battles of up to 27 monsters versus 27 heroes (3 players, 24 mercenaries). The game is classically turn-based in that only one side can take action at a time and those actions take immediate effect. However, each character also has a certain speed represented by action points; that means that slower characters may have to skip some turns to reach a threshold value of action points while fast-moving characters have to skip less turns or none at all. Additionally, magic effects can also modify the amount of action points a character has to allow fine-grained control of speed effects. Each party can never have more than 5 characters act during a turn, even if more than 5 characters have sufficient action points. The characters of each party are positioned on a 3x3 grid. Positioning the characters is an important decision, because different weapons and skills have different attack patterns. The player can change the position of his/her characters during a battle if desired. During a character's turn, one of the following actions can be performed: Basic Attack: Perform a standard attack. Magic: Use one the character's available magic skills. Item: Use an item that is assigned to one of the character's available Quick Slots, such as a healing potion or a magic scroll. Move: Move the character to any position on the grid that is not occupied by a dead character. If the target destination is occupied by a living character, the characters will switch positions. Wait: Forfeits the character's turn, keeping all action points. Guard: Assume a stance that reduces damage dealt to that character during the enemies' next turn, while passing on the character's turn to the next character that has sufficient action points to act (if any). Search: Search the body of a fallen enemy for loot. This also removes the body from the field, preventing resurrection. Switch mercenary: Switch the mercenary out for one that is not currently fielded. You can only do this a limited amount of times during a battle. All of these actions, except for Wait, consume a certain amount of action points.  Player versus Player The game features several kinds of PvP combat: Challenge: You can challenge anyone to a duel, you must wager at the minimum 100 gold. The winner will receive the prize minus 10% system cut. Free League: Organized leagues, scheduled throughout the day, with in-game coins called Atlantis coins/coin shards to be won. For this type of PvP, a ladder is present and Fame can be earned to increase one's Rank. Weekly Tournament: These are held 3 times on Saturday and 3 times on Sunday. Reward for first place is a 7 days duration Heavenly Horse and about 50 million gold worth of Atlantis Gold Coins. War: Wars can be declared from one nation to another. Currently this is the only way to have PvP combat in greater scale than 1v1. The max however, is 3v3 per battle. During war pk battles, the normal bonus for other 3 methods of PvP does not apply. Also if you lose a fight in the war, you will drop one of your equipment items. This can get costly since at end game the armors and weapons can cost over 30 million gold each.  World Map The world map in Atlantica Online features real world locations mixed with mythological and fantasy elements. Countries like Germany and China are represented, with cities like Munich, Moscow, and Sapporo being featured as cities where one can visit. Though the locations on the map feature climates similar to their real world counter-parts, the architecture is often a generic recreation of well known structure types, such as the cities in Eastern Europe and Japan. Rome also takes on a big role as a real world location, resembling the ancient city of Rome as is well known from it's period of conquest as the Roman Empire. Any player can instantly teleport to Rome with the necessary percentage of Will available. While in Rome players can check out the Bazaar, store items at a warehouse, and fight in PvP competitions held daily and weekly. There are also a few NPC's available only in Rome. The locations are based on real world locations, but are often heavily altered in order to make the game more interesting. Most of the civilizations represented are in different time periods- for example, Rome is still in the time of the Roman Empire, but Great Britian is independent, the Ottoman Empire reigns in Turkey, Southeast Asia resembles ancient Indian kingdoms before Western colonization and Islamic influence, and North America is caught up in the Industrial Revolution. This results in many convenient (and probably intentional) inaccuracies when it comes to NPC design, as famous people like Caesar, Erik the Red, William Shakespeare, Charlie Chaplin, and Henry Ford are all alive in the same time period, along with mythical characters like Beowulf. Added to this on December 16th was the North American continent which features New York as a new explorable city and the United States and Mexico as explorable countries. These contain a few dungeons, but greatly expand the map in Atlantica.
Atlantica Online Introduction | 742 views read more ...