Posted on 2008-11-30 by adminNo comments
Asda Story
is a massively multiplayer online role-playing game developed by
MaxOn Soft Corp
and is published by
gamescampus.com
for the North American market. The Open Server for Asda Story launched on August 5th, 2008. The game was originally called "MicMac Online" in Japan and Korea. The Japanese MicMac service was closed on September 30th, 2008 after running for two years.
Gameplay
The game has a Soul Mate system where two players can become Soul Mates. If one Soul Mate is offline, the player can help to level up his soul mate's character. Experience will be stored for the Soul Mate that is offline. Soul Mates also have access to special skills available only to them. In conjunction with the standard method of upgrading, Asda Story implements a "Sowel" system, which refers to the combination of a Soul and a Jewel. Sowels are socketable items, and are inserted into the appropriate weapons and armor to grant bonuses to character stats. As a diversion from the generic leveling up, characters can also dig for items, similar to mining in many other MMO games. Digging may be carried out anywhere except in towns. All that is required to dig is a shovel, which all characters are provided with from the start. The nature and quality of items obtained by digging varies according to the level of the character. Characters may also obtain titles, which can be displayed above their names. Titles are obtained by participating or carrying out a diverse variety of actions in the game, from simply picking up everything they find to helping NPCs by completing quests to joining clans. Currently achieving a title only awards you the ability to display it, but there are plans for certain titles to award other more tangible benefits, such as providing stat bonuses.
Classes
Characters start at level 1 with the generic job of "beginner", which has no skills available to it. At level 5 players may choose a class of Warrior, Archer, or Mage by undertaking a quest from the appropriate NPC. Additionally, each class has a second and third job tier which they can advance to. All these class changes are available at levels 5, 24, and 40. Experience gain is not stopped during those levels so it is possible to continue leveling up without taking the job change quest. However, this has no known benefits. It is not comfirmed whether character stat gains are reduced if leveling up without doing the job change quest. Class First tier name Second tier name Third tier name Warrior Fighter Knight Weapon Master Archer Archer Ranger Master Archer Mage Mage Sorcerer Arch Mage
Skills
Each of the three first tier jobs of Warrior, Archer, and Mage has three skill trees each. Progress along a skilltree is generally dependant on having points in skills lower in the tree, limiting cross-tree skill selection. Generally, a character of a chosen class will usually concentrate on one skilltree and spend only a few points in the other skilltrees available to that class. Skills are also limited by job tier (first, second, and third), as well as points in pre-requisite skills, and skillpoints overall spent in a particular skill tree. Therefore it is not possible to skip all the lower skills and choose a high level skill to put points into, for example. Also, skillpoints are allocated at 2 points per level, starting with 2 points at the first job change at level 5. Finally, you will also need to put additional points in the same skill in order to raise it's effectiveness (most skills have a cap of 1, 2, or more commonly 5 points). There are no free "reskill" chances given to players, so the only way to reset skill points is by purchasing an item from the Cash Shop. All these restrictions, combined with the limited number of skillpoints, strongly encourages players to plan their character skill builds carefully in order not to waste points by spreading them out too much. Currently almost all skills work as explained by the in-game text tooltips, with a couple of exceptions. Please refer to the official GamesCampus forum for a list of bugged skills.
Skilltree summary
Class Left skilltree Middle skilltree Right skilltree Warrior Impenetrable Shield Berserker Last Survivor Archer Dragon Slayer Bloody Song Soul of Master Mage Hell Fire Heavenly Light Flooded Land  
Warrior
Impenetrable Shield - This skilltree is geared towards one-handed sword + shield skills, and is defense oriented. Berserker - This skilltree is geared towards spear skills (spears are two-handed), and is damage oriented. Last Survivor - This skilltree is geared towards two-handed sword skills.  
 Archer
Dragon Slayer - This skilltree is geared towards crossbow users. Bloody Song - This skilltree is geared towards bow users. Soul of Master - This skilltree is geared towards ballista users.    
Mage
Hell Fire - This skilltree is geared towards direct damage dealing, with a focus on the Fire element and Dark curses. Heavenly Light - This skilltree is geared towards healing, with a focus on the Light element. Flooded Land - This skilltree is geared towards buffs and shielding, with a focus on the Water and Earth elements.
Asda Online Trailer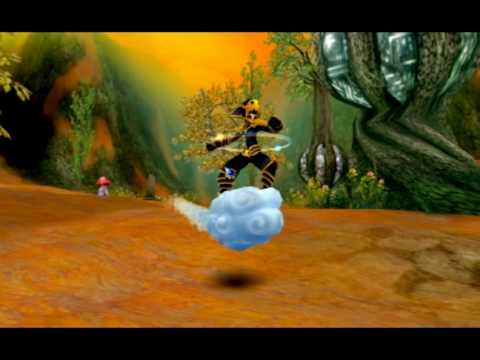 Asda Online Gameplay
Asda Story Introduction | 325 views read more ...