Posted on 2008-11-30 by adminNo comments
Ragnarok Online (Korean: 라그나로크 온라인), often referred to as RO, is a massively multiplayer online role-playing game or MMORPG created by GRAVITY Co., Ltd. based on the manhwa Ragnarok by Lee Myung-jin. It was first released in South Korea on 31 August 2001 for Microsoft Windows and has since been released in many other locales around the world. Much of the game's mythos is based on Norse mythology, but its style has been influenced by Christianity and Asian cultures. The game has spawned an animated series, Ragnarok the Animation, and a sequel game, Ragnarok Online 2: The Gate of the World.
Ragnarok Online Game Trailer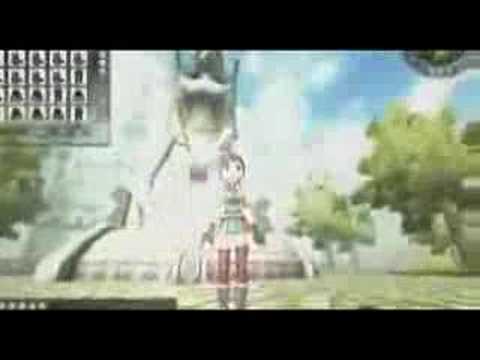 Ragnarok Online Gameplay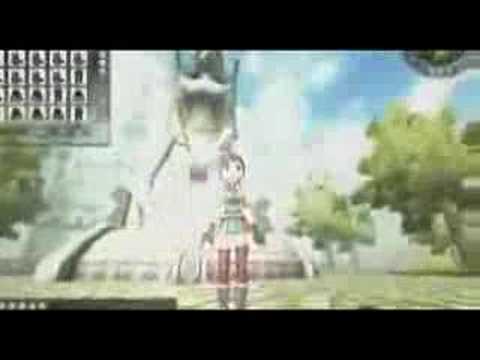 Setting
Ragnarok Online is divided into a series of maps, each of which has its own terrain and native monsters, though many monsters are native to multiple regions. Transportation between maps requires loading the new map and monsters cannot travel from one map to another. There are three major nations in Ragnarok Online, the first of which and where all players start is Rune Midgard. The Schwaltzvalt Republic, an industrialized neighbor to the North, was added in Episode 10 and Arunafeltz, a religious nation modeled after a combination of Israel and Turkey is the subject of Episode 11. A series of other, minor nations also exist, generally modeled after an ancient society in the real world, examples such as Amatsu, which is modeled after ancient Japan, and Louyang, which is modeled after ancient China. Areas from Norse mythology are also included, such as Niflheim, the land of the dead, and Valhalla, where players can become Transcendent Classes. New map content is constantly being added to game in the form of Episode updates.
Job System
Jobs are one of the most important aspects of
Ragnarok Online
, as the job a player chooses will have profound implications on his or her strengths and weaknesses, both in a party and outside of one. The job system includes a total of 39 different jobs, divided into 6 categories: Novices, Super Novices, First Job Classes, Second Job Classes, Transcendent Classes and Extended Classes. First classes consist of six basic archetypes, Swordman, Magician, Archer, Acolyte, Merchant, and Thief. Each specializes in certain skills, and uses class-specific weapons and gears. The list of job classes are as follows:
1
2-1, 2-2
Transcendent class
3-1, 3-2 (Episode 13)
Swordsman
Knight
Lord Knight
Rune Knight
Crusader
Paladin
Royal Guard
Thief
Assassin
Assassin Cross
Guillotine Cross
Rogue
Stalker
Dark Chaser
Merchant
Blacksmith
Mastersmith (Whitesmith)
Mechanic
Alchemist
Biochemist (Creator)
Generic
Mage
Wizard
High Wizard
Warlock
Sage
Scholar (Professor)
Sorcerer
Archer
Hunter
Sniper
Ranger
Dancer (female) / Bard (male)
Gypsy (female) / Clown (male)
Wanderer (female) / Minstrel (male)
Acolyte
Priest
High Priest
Arch Bishop
Monk
Champion
Shura
Extended First class
Extended Second class
 
 
Taekwon Boy/Girl
Taekwon Master
Soul Linker
Ninja
 
Gunslinger
Class progression
All players start in the game's first class, the novice. Novices are, as their name implies, largely a tutorial class built for allowing new players to get the general feel of the game. Once reaching a level goal, players can change to one of six first classes, or choose one of the expanded classes, along with Super Novices. Upon reaching another level goal, first classes can then change into one of two second classes. Once the player reaches base level 99 and job level 50, they can elect to "rebirth" their character, and relevel as a transcendent class, which has more skills and a larger number of status points to work with, although the experience curve is much higher. A player will change jobs multiple times over the course of playing, though the number of changes will be determined by choices made by the player.
Player vs. Player (PvP)
Player vs. Player in
Ragnarok Online
takes place on series of maps identical to the game's major towns but devoid of all exits and
non-player characters
. Access to these maps is restricted to players level 45 and above and comes in two modes: Yoyo Mode and Nightmare Mode. The primary difference between the two modes concerns the penalties for dying; Yoyo Mode has no penalty for death, while Nightmare Mode has the experience point loss and item loss penalties that exist on all non-PvP maps. War of Emperium Also known as the "Guild War," for two hours on any day of the week (depending on the server) an event called War of Emperium (commonly abbreviated "WoE") takes place. Guilds that have obtained the Seal of Approval skill may attempt to enter and gain control of a series of castles available in-game. On the fourth floor of each castle lies the Emperium; if a guild breaks another guild's Emperium, that guild gains control of the castle. If a guild can maintain control of a castle until the end of the War of Emperium it will retain control until the next War of Emperium and may gain a variety of benefits for victory, including access to special 'Guild Dungeons', which give the members of the holding guild a definite advantage in gaining experience and items.[9] During War of Emperium hours, the castle maps are set in PvP mode and behave much the same as the standard PvP maps with a few exceptions, in particular the lack of damage indicators and a large decrease to the effectiveness of magic, skills, and ranged attacks. War of Emperium is the most popular feature of the game  and most players participate in it at least once per week. Guild Point System As a unique feature for iRO (International Ragnarok Online) the Guild Point System allows guilds who fully defend their castle for the full 2 hours of War of Emperium, to obtain guild points. The point distribution is as follows: 3 points are rewarded to guilds that are successful in defending their castles during the proscribed period on Wednesdays and Saturdays. 5 points are rewarded to guilds that reach an econ of 50 or 100 on a castle. (Reward limitations: one per guild per 3 month period.) 10 points are rewarded to guilds that maintain a castle of 100 econ for a period of 20 WoE days. (Reward limitations: one per guild per 6 month period.) These points are added up after a 3/6 month cycle and guilds who have the highest amount of points are given rare and valuable items as well as opportunities to compete for more rewards. Players keep track of their guilds progress on the official website. Not only can players see how well their guild is doing, but they can also keep track of other guilds that may be gaining a lead. Guilds are able to increase their point intake by controlling more castles at once. This requires a large and organized guild, but can overall be very worthwhile.
Ragnarok Introduction | 255 views read more ...