Posted on 2009-01-15 by yufan.x | World of Warcraft Videos | 292 viewsNo comments | Leave a comment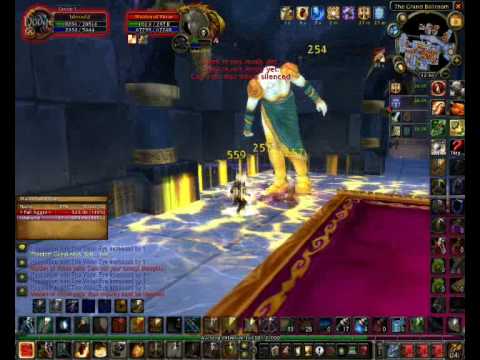 READ please:
First of all I want to say that I am NOT claiming to be the FIRST to do this (which I'm probably not anyways). This movie has been made with the intention of showing other players what the release of WOTLK actually did with their character, how much more powerful they have become, and not to brag about my epic tanking skills (hehe)!.
Rates and comments are very much appreciated.
Further Information:
This is my second Maiden kill, she is fairly hard. That's only because of the damage she does, silence is no problem. On both kills I had to use Lay on Hands, but who cares, dead = dead.
With the release of WOTLK it's suddenly possible to solo all kinds of pre TBC raid bosses. This is another movie(check my channel for more) in a long chain of solo boss kills by me.
Song used: In Flames – Touch of Red
Related Posts